To get a link to your spreadsheet that you will paste into the plugin settings menu, follow the steps below.
First, make sure you set up your Google Sheets spreadsheet the way you want it.
Once ready, in your Google Sheets menu, navigate to File –> Publish to the web.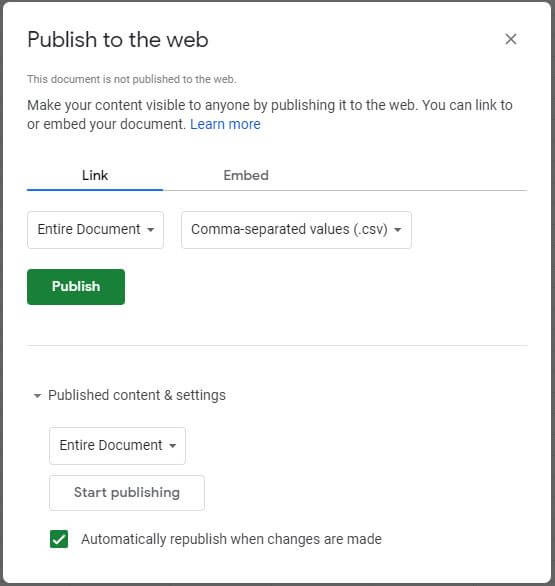 Make sure the Link tab is selected (as shown above), select Entire Document, and change the document type to Comma-separated values (.csv), as shown above.
Under the Published Content & Settings section, the checkbox to automatically republish when changes are made should be checked. This setting will allow you to retrieve automatic updates from your Google Sheets spreadsheet.
Once you mimic the settings shown in the screenshot above, click Publish.
You will be asked "Are You Sure" by your browser, click OK.

Congrats! You have a link to your spreadsheet now and you should see a menu like the one shown below.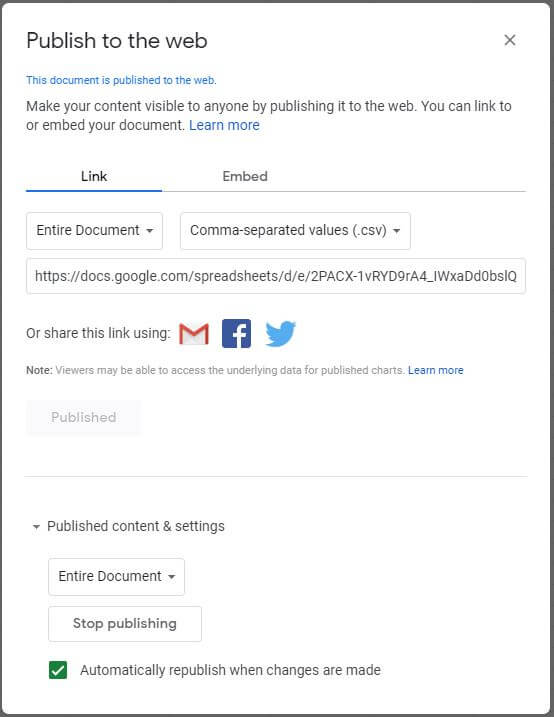 Copy that Google Sheets spreadsheet link and paste it into your plugin settings menu.